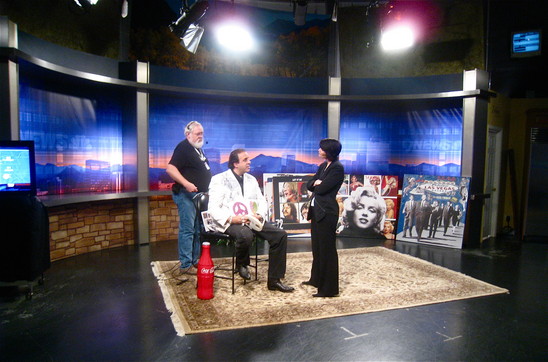 Late Pop Artist Steve Kaufman "SAK" Estate Finally Settled
It took over 4 years to settle one of the most difficult contested Will's I have ever seen – this one concerning the final wishes of famous American Pop Artist, Steve A. Kaufman – the former protege of Andy Warhol, who nicknamed him "SAK" – Steve became the "Andy Warhol of the 90's" and his art was in great demand.
I'm David R. Davis II, long time best friend of Steve's, he assigned me as executor and I lead the fight to protect and carry out his wishes.
With 19 beneficiaries', 8 lawyers, prior legal battles to resolve and jammed up court calendars, it's no wonder it took so long.
I put in close to 2000 hours, and while I never want to go through anything like this again, for Steve I would do anything.
People always say "money is the root of all evil", but I found that's not exactly true.  It's the "desire" for other people's money and belongings that is the "true" root of all evil – AND – it's the lawyers who end up with the most.
Now that the Estate of Steve Kaufman is finally closed, I'm focused on continuing Steve's legacy.   Steve and I were best friends for 17 years and I was the last person he spoke to before he died. It is my honor and privilege to make sure that Steve Kaufman's dreams are reached and that Steve's paintings continue to be enjoyed and the value continues to rise for collectors.
I own the largest collection in the world of Steve Kaufman's best paintings; the one-of-a-kind unique's and Superhero originals.  Many have never been seen by more than a handful of people who were close to Steve.   Almost twenty years ago Steve stuck away the Superhero paintings, now its time to let the world enjoy them.  Some are signed by Stan Lee – Steve was a great fan – Stan collaborated with Steve on some of the art.  Steve was the first pop artist to combine both Marvel and DC Comics in pop art paintings.
Stevekaufmanpopart.com is the exclusive online gallery where you can view/purchase these rare and special paintings created by Steve Kaufman.
Upon request, we will arrange a private viewing – contact us directly 818 788 5545.
My gallery www.stevekaufmanpopart.com promises to only sell paintings that are in pristine condition, come complete with a COA (Certificate Of Authenticity) and at the best possible prices.
All my best to the Friends and Collectors of Steve Kaufman Pop Art,
David R. Davis II