[section background_repeat="repeat" background_position="center top" background_attachment="static" background_scroll="none"]
Museum Exhibits with Art by Steve Kaufman STEVE KAUFMAN IS THE FIRST AMERICAN ARTIST TO BE FEATURED AT THE OFFICIAL MOZART MUSEUM.
CLICK HERE TO LEARN MORE.
[one_half valign="top" animation="none"]
The Pop Culture Gallery atThe World of Coca-Cola in Atlanta, GA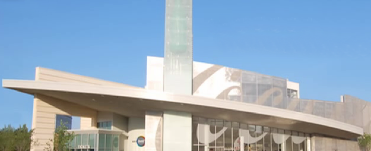 Click here to visit this museum on the web.
A Letter fromThe Reiss-Engelhorn Museumin Mannheim, Germany:
Hello Dear Diana,
After a long time, the Mozart-painting of Steve Kaufman has found its place in the Zeughaus (now The Reiss-Engelhorn Museum), one of the greatest museums in the Mannheim-area. There was an official ceremony with the director of the Zeughaus, Mrs. Homering, the chairman of the Mozart-society, Dr. Würtz, and many press people. Representatives of the museum and the Mozart Society delivered speeches about Steve Kaufman, his great work, and outstanding personality.
Gitta thanked (at the presentation) you, Diana, and Steve Kaufman for your tremendous generosity and kindness, after which she drew the curtain from the great work of art. You can see her standing in the middle of the photos. Five individual newspapers reported with very respectable reviews about this event. It was a great day and a total success!
All attendants were delighted with the painting. Just a few moments after the ceremony, there came a group of high school kids to the painting. They surrounded it, and were absolutely fascinated about it. We sent you photos of the ceremony and the reports in the newspapers via file attachment.
We wish you, Diana, your entire family a happy, successful and healthy New Year!
Best regards,
Dietrich, Gitta, Björn, and Eddie, the wiener dog.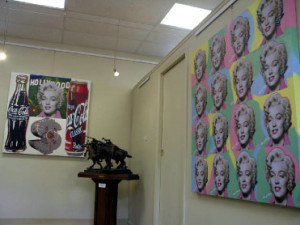 [/one_half]
[one_half_last valign="top" animation="none"]
The Reiss-Engelhorn Museumin Mannheim, Germany
Click here to visit this museum on the web.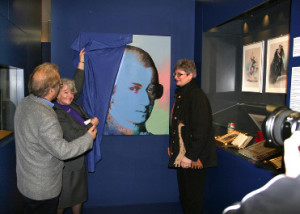 The Museum of Contemporary Art,
Hot Springs, AR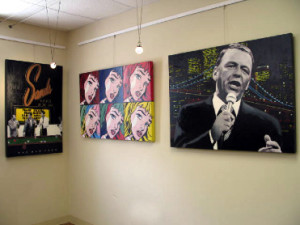 [/one_half_last]
[/section]